60 State Street
7th Floor, Suite 727
Boston, MA 02109
Google Maps

Contact
Main Phone: 617-292-9801
Web Site: http://www.quant-shares.com/

Mutual Fund Brand(s)
QuantShares

Research Links

Background:
SSgA alumnus Bill DeRoche founded quantitative tactical manager FFCM in 2010 and launched its QuantShares family of market neutral ETFs in 2011. The Beantown boutique is also an ETF strategist (i.e. an asset manager that builds portfolios with ETFs as the pieces).

In November 2015, publicly-traded Canadian asset manager AGF Management Limited revealed that it had purchased a majority stake in FFCM. At the time, FFCM had C$1.3 billion (about $980 million) in AUM.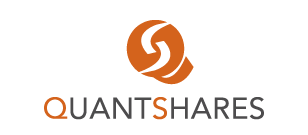 Sponsored Opportunities
Key People:
Bill Carey
CEO, FFCM, LLC/QuantShares
Bill DeRoche
Chief Investment Officer, PM, FFCM
Phil Lee
Chief Operations Officer, PM, FFCM
Kevin Collins
ETF Sales, FFCM LLC
Chuck Martin
Chief Financial Officer, PM, FFCM