1 Franklin Parkway
San Mateo, CA 94403
Google Maps

Contact
Main Phone: 800-342-5236
Web Site: http://www.franklintempleton.com

Mutual Fund Brand(s)
Franklin, Templeton, Mutual Series

Research Links
Stock Data: SEC Filings | Yahoo! Quote

Background:
On May 31, 2023, Franklin Templeton unveiled a deal to buy Putnam Investments from Great-West Lifeco. The deal, which is expected to close in Q4 2023, is part of a new strategic partnership between Franklin, Great-West, and Power (Great-West's parent).

Rupert Johnson, Sr. founded Franklin Resources as a mutual fund advisor in 1947. Though the NYSE-company has been publicly listed since 1971, it continues to be controlled by the Johnson family. Currently Rupert Johnson sons Charles Johnson and Rupert Johnson, Jr. both serve as co-chairman. Since 2005 Gregory "Greg" Johnson, grandson of the founder, serves as president and CEO.

Franklin Templeton was formed in 1992 when Franklin acquired international stock picking specialist Templeton, Galbraith & Hansberger in what was then the largest merger of an independent mutual fund company in history valued at $913 million. Sir John Templeton was the founder of TG&H.

That merger was followed by the purchase Heine Securities Corporation in 1996. Heine was sponsor to the Mutual Series of funds led by famed portfolio manager Michael Price.

Other deals followed as Franklin purchased Bissett in 2000, Fiduciary Trust in 2001, Darby in 2003, and O'Shaughnessy Asset Management (OSAM) in 2022.

On February 18, 2020, the Franklin team unveiled a $4.5-billion deal to buy another giant asset manager, Legg Mason. The deal closed on July 31, 2020.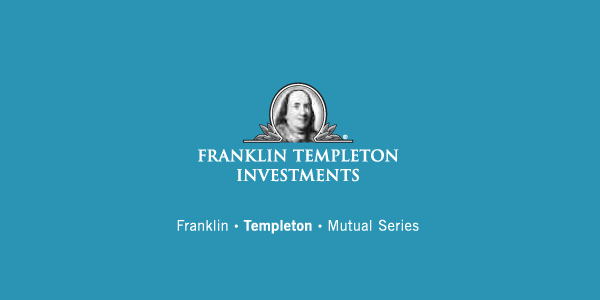 Sponsored Opportunities
Key People:
Gregory Johnson
Chairman, CEO and President, Franklin Resources, Inc.
Jenny Johnson
President, Chief Operating Officer, Franklin Resources Inc.
Charles Johnson
Ex-Chairman, Franklin Resources, Inc.
Rupert Johnson
Vice Chairman, Franklin Resources, Inc.
Rick Andrews
Head of International Marketing, Franklin Templeton
Kenneth Lewis
Chief Financial Officer, Franklin Resources, Inc.
John Lusk
Outgoing Executive Vice President, Investment Management, Franklin Resources
Craig Tyle
Executive Vice President, General Counsel, Franklin Resources
Bill Yun
Executive Vice President, Head of Alternative Investments, Franklin Templeton
Charles Johnson
Director, Former Co-President, Franklin Resources